April 23, Consul General Philip Grant
Sunday, April 23 at 5:00pm: Irish Consul General Philip Grant on The Republic of Ireland and Brexit.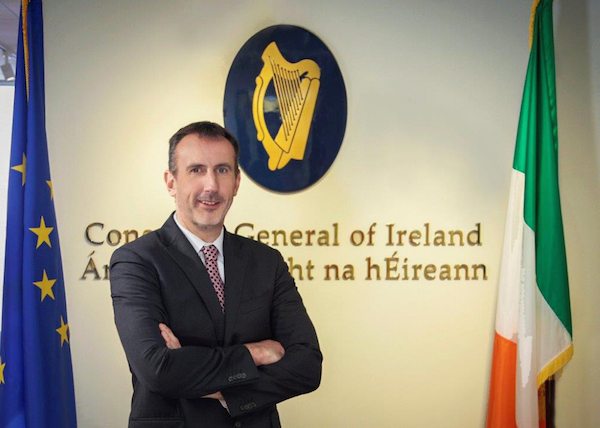 Irish Consul General Philip Grant will speak on Ireland and Brexit and the looming challenges facing Ireland's economic and political integration with Europe amidst her deep ties with the UK.The range and depth of uncertainties posed by Brexit, and the basic questions of national identity, flows of people and commerce, not to mention security, are provoking deep levels of anxiety and soul-searching across Europe, but most acutely in Ireland.  Taoiseach Enda Kenny recently said that the situation at hand, "will define the history of Ireland for decades to come", and poses "the biggest challenge in the history of the State".  The Northern Ireland peace process and the economy are the "twin pillars" of the government's consideration.   Consul Grant will address aspects of this situation and the official responses as it continues to evolve.
Mark Calendars for Upcoming Events in 2017
May 21: Scholar Elizabeth Drew on the presence of Ireland in writings of Samuel Beckett long after he emigrated from the country.
---